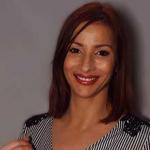 Relaxation & Recovery with Hands on Holistic Healing
"Not only do I treat any pain you are currently suffering, but also any associated problem areas contributing to your aches, pains or stiffness. Your health and recovery is just as important to me, as I look to restore all aspects of health and vitality. My consultations address nutrition and stretch/exercise guidance to prevent reoccurrence of your existing symptoms.
According to your condition, I vary any massage pressure accordingly. Additionally, you will benefit the range of techniques available, including trigger-point therapy and joint mobilisation, getting you on the road to recovery! Don't worry, your treatment is good for all body types! Sessions are typically of 30 or 60 minutes each.
Be aware that successful results are a result of implementation of any treatment programmes that you may be asked to do at home. My belief is that a great mindset will help greatly in reinventing your health, fitness and self-esteem.
How do I know this? I became a 2x World Bikini Champion and appeared in renowned fitness magazine, "Fitness & Muscle", from implementing what I offer you and having the dedication to achieve a desired outcome."
Treatment Prices & Services
Deep Pressure Massages
Deep Tissue Massage – 30 mins & 1 hour
Reflexology – 1 hour
Sports Massage – 30 mins & 1 hour
Swedish Massage – 30 mins & 1 hour
Back, Neck & Shoulders Massage – 30 mins
Therapeutic Massages
Aromatherapy – 30 mins & 1 hour
Lymphatic Drainage – 1 hour
Relaxing Massage – 30 mins & 1 hour
Therapeutic Massage – 30 mins & 1 hour
Prices 
30 Mins = £40
1 Hour = £60
NOTE: Client experience may differ with tailored treatments to their own specific needs.
Availability and making an appointment
Monday - 8am-2.30pm

Friday - 8am-9.30pm

Saturday - 9.30am-4.30pm
Please call 07444 154199 or use the online booking button below to make an appointment or for more information