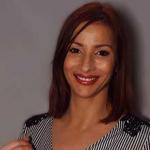 Holistic, sports and deep tissue massage
Andrea offers massage services that provide the care and attention your body requires to heal and restore itself.  She specialises in pain relief, addresses any aches, pains or stiffness and helping you restore mobility and flexibility to problem areas. 
"Not only do I treat any pain you are currently suffering, but also any associated problem areas contributing to your aches, pains or stiffness. Your health and recovery is just as important to me, as I look to restore all aspects of health and vitality. My consultations address nutrition and stretch/exercise guidance to prevent reoccurrence of your existing symptoms" 
Why people come to see Andrea
back pain

 leg pain

lower back

fibromyalgia pain

muscle tension

sports injuries

reduce stress levels and anxiety
Her techniques include trigger-point therapy and joint mobilisation, and her session will consist typically of 30 or 60 minutes each.
Treatment Prices & Services 
Deep Pressure Massages
Treatment lengths - 30 minutes, 45 minutes, 60 minutes, 90 minutes
Deep and therapeutic massages 

Reflexology 

Sports Massage 

Swedish Massage 

Back, Neck & Shoulders Massage
Therapeutic Massages
Treatment lengths - 30 minutes, 45 minutes, 60 minutes, 90 minutes
Aromatherapy 

Lymphatic Drainage 

Relaxing Massage 

Therapeutic Massage 
Prices 
30 minutes  £50

45 minutes £60

60 minutes 

£80

90 minutes 

£105
Availability and making an appointment
Please call 07444 154199 quoting Breathe London or use the online contact booking button above to make an appointment.