Many of the community of therapy experts at Breathe London provide specialist women's health treatments, plans and advice.
Find out more about the range of services with Julia, Laura, Kat, Debbie, Ramona, Wendy and Delia.
Pregnancy massage with Julia Oyelye
Julia offers pregnancy massage, aromatherapy, and reflexology both during and after pregnancy.  She has been a body worker for over twenty-five years and has a vast amount of experience.
She works with women in their first trimester so long as they don't have a history of miscarriage and is experienced working with women who are undergoing IVF treatment. These are some treatment examples:
Reflexology to turn a breech
A bespoke bump aromatherapy blend to reduce the onset and appearance of stretch marks.
Reflexology and massage combination to reduce swollen lower limbs in the final trimester 
Julia has also been a lecturer at Morley College for many years and has taught hundreds of body work therapists.  In addition, she is the author of, "Aromatherapy for mental wellbeing"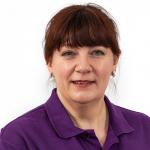 ---
Acupuncture for fertility, IVF and pregnancy with Laura Ichajapanich
With over 10 years' experience of working with women during all stages of pregnancy, she offers acupuncture for fertility, IVF and pregnancy. She practices Japanese acupuncture, a gentle, subtle form of acupuncture, which helps to restore balance and strengthen the body. Acupuncture is a safe and relaxing treatment for all stages from pre-conception to post-natal, including:
accompanying women through IVF 
breech birth (the Chinese term for acupuncture is zhenjiu. Zhen means needle and jiu is moxa. Moxa or moxibustion is used on a point in the foot to turn the baby if it is in breech position).
shonishin Japanese acupuncture, a very gentle for babies and children (she has used this effectively for colic and skin rashes)
 
Laura has a masters degree in Chinese medicine from Southbank University, has studied under great masters in China and has taught Tai Chi and Chi Kung for over twenty-five years.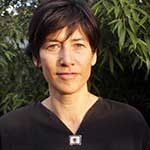 ---
Nutrition and stress resilience expert - Dr Delia McCabe
Women experience stress differently to men, which is reflected in the significantly higher rates of anxiety and depression that women report globally. Current world events have exacerbated this situation for women.
As an ex-psychologist, who turned to nutritional neuroscience upon discovering the critical role that nutrients play in mental health, she helps women nourish themselves via mind-set and lifestyle shifts, including different food choices, and evidence-based dietary supplements. 
To this end she shares stress-resiliency strategies globally with individuals and organisations via online courses, webinars and in-person events. 
Her PhD, from Adelaide Medical School, focused on the neurological impact of specific nutrients on female stress and her research has been published in several peer-reviewed journals. Her two books are 'Feed Your Brain – 7 Steps to a Lighter, Brighter You!' and 'Feed Your Brain – the Cookbook' are available internationally.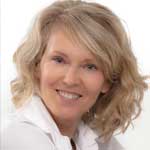 ---
Pregnancy reflexology and midwifery with Debbie Small
Debbie is a qualified Reflexologist and has undertaken further training to carry out Reflexology treatments during pregnancy, labour and in the postnatal period. 
She has also undertaken a Royal College of Midwives accredited course, enabling her to use a selection of aromatherapy oils during Reflexology treatments and back massages for pregnant women. 
Debbie has been a qualified Midwife for the past six and a half years. 
---
Pre-natal and aromatherapy for pregnancy with Kat Russell
Kat practices pre-natal massage to help with physical ailments that pregnancy may be causing such as swelling, back pain and muscle pain. 
She is also qualified in aromatherapy and create blends to help with the mental ailments during and post pregnancy such as anxiety, stress and post-partum depression.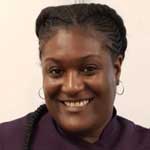 ---
Menopause, gut health and pregnancy support using reflexology with Wendy Black 
Wendy has been practicing reflexology for over 11 years. She has studied advanced reflexology techniques adding reflexology for cancer support, facial reflexology, preconception and pregnancy reflexology to her repertoire. Her services include:
Reflexology to support women through the menopause . Helping women manage  both the physical and mental challenges of going through the menopause with particular emphasis on strengthening the thyroid and detoxification , helping to balance the hormones. Gut health awareness during the menopause
Facial reflexology to help with  mental health issues such as stress and anxiety, depression and PTSD
Reflexology and facial reflexology to help with anxieties and manage self-esteem and self-acceptance within the LGBT community
Reflexology and gut health awareness for clients living with IBS , Colitis, Crohn's disease and other gut related issues
Gentle reflexology combined with massage for the elderly to help manage   joint and arthritic pain
Reflexology for people living with  cancer, organ transplant , lupus and palliative care . This treatment is tailored to the individual needs of the client
Reflexology for pregnancy , preconception IVF support and post natal depression
---
Pelvic floor health and scar work with Ramona Peoples
Ramona is a Myofascial Bodywork & ScarWork Therapist and a Movement Teacher (MSc Dance Science, Pilates, Yoga, Functional Movement Science, Somatics & Nordic Walking) with two decades of experience in Women's Health. 
As a movement teacher she has worked extensively with women in pelvis and pelvic floor health especially. ante-and post-natally and more recently also during menopause with an additional focus on joint and bone health - using Yoga, Pilates and Nordic Walking. 
As a ScarWork practitioner she supports women post-surgery: including C-section, Hysterectomy, Breast Cancer surgery and radiotherapy. She has also developed a self-care (massage with balls) and movement protocol for scars resulting from episiotomies and perineal tears.
Her focus in women's health is to support women so they feel well physically, mentally and emotionally; to empower them with tools for their self-care which in turn will boost their self-confidence and joy in life.
Qualifications include MSc in Dance Science from Laban in London, a diploma in Applied Functional Science (Gray Institute) and a diploma in Somatic Movement Education (Franklin Institute). have studied Structural Integration (ATSI) with Tom Myers and James Earls, Advanced Myofascial Techniques (CAMT) with Til Luchau, Active Fascial Release (AFR) with James Earls and ScarWork Therapy by Sharon Wheeler. 
She is also a Yoga Alliance International certified graduate of CamYoga Teacher training (RYT 200) and a Pilates certified by Polestar Pilates and Body Control Pilates. 
---
Massage therapy with Julia
Julia's massage treatments are gentle, nourishing and deeply relaxing. She will hold the space with loving presence and compassion so you can fully relax into your wholeness. She specialises in fertility, menstrual cycle issues, anxiety and stress management. 
Being deeply connected to spirit, she will channel the healing that is needed for you in that moment bringing you balance and harmony on all levels - physically, emotionally and spiritually.
Her offerings are intended to be devotional and ceremonial bodywork and include energy healing, sound healing, jade hot stones and a variety or shamanic tools to nourish your body holistically. 
Website: www.embodiedalchemy.co.uk
Phone: 07577302035
Instagram: @embodiedalchemy (https://www.instagram.com/embodiedalchemy/)
Some benefits of y treatments :
Womb & Fertility Massage helps with:
Endometriosis or PCOS
Irregular/missing periods
Trying to conceive/ Fertility Issues/before & during IVF/IUI
Emotional or sexual trauma
Menopause/perimenopause
Postpartum
Miscarriages & abortions
Digestive issues (IBS, constipation, bloating etc)
Ayurvedic Head Massage Benefits:
Decreases stress, anxiety & repetitive thoughts
Helps with migraines & headaches
Supports healthy skin & hair growth
Reduces puffiness around the eyes & face
Helps with jaw tension & stiffness
Opens sinuses, less snoring
Release of shoulder & neck pain