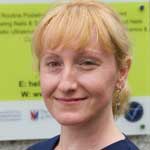 Podiatrist, foot care expert
"Hi there! My name is Begoña Garcia and I have been with the Flawless Feet Podiatry and Laser Clinic Team for over two years. I am at Breathe wellbeing clinic at Jubilee Hall gym on Tuesdays.
A true problem-solver, Begoña thrives on challenge for challenge's sake, tackling complex situations with her passion for making things happen.
Begoña finds a great sense of satisfaction in learning new procedures and applying innovative techniques when treating her clients. She has an innate ability to make people feel in safe hands, and takes pride in watching them overcome any limitations that stop them from enjoying life.
To find out more about availability, pricing and our foot care programs contact us via the booking online link above.