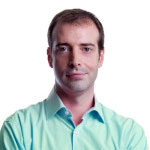 Hypnotherapy, Counselling and CBT
After working in the Psychotherapy Department at London's St Thomas's Hospital for five years, David Lewis came to practise at Breathe 2013. 
He draws upon his CBT experience, Psychotherapy and Hypnotherapy to help individuals resolve a range of issues and problems of a psychological and emotional nature. 
Why people come to see David
These include smoking cessation, weight management, anxiety and depression. He also delivers pure Psychotherapy and Counseling (without any hypnotherapy), working with an emphasis on 3rd Wave CBT therapies such as Mindfulness, Acceptance and Commitment Therapy (ACT) and Dialectical Behavior Therapy (DBT). The latter approaches can be particularly useful when working with issues around Substance Misuse, Self-Esteem, OCD and Relationships.
As well as working in at Breathe, David is also a psychotherapist in the counselling service of the Royal Academy of Dramatic Art (RADA) in Central London. 
David's qualifications
David is accredited by the National Council for Hypnotherapy (NCH), the United Kingdom Council for Psychotherapy (UKCP) and is a registered member of the British Association for Counselling and Psychotherapy (BACP). He is also a registered provider of Psychotherapy for BUPA. 
Making a booking
If you have any questions or queries about Hypnotherapy, CBT or psychotherapy or if you would like to make an appointment, please be in touch with David directly:
Call David on 07545 871 504 quoting "Breathe London"