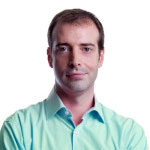 David Lewis - Hypnotherapy, Counselling and CBT
David is at Breathe Waterloo on Wednesdays. Or you can see him remotely using Zoom on other days.
After working in the Psychotherapy Department at London's St Thomas's Hospital for five years, David Lewis came to Breathe to head our Hypnotherapy Service in 2013.  He draws upon his experience of CBT, Psychotherapy and Hypnotherapy to deliver a scientific and modern Cognitive Hypnotherapy to help individuals resolve a range of issues and problems of a psychological and emotional nature. These include smoking cessation, weight management, anxiety and depression.  He also delivers pure Psychotherapy and Counseling (without any hypnotherapy) working with an emphasis on 3rd Wave CBT therapies such as Mindfulness, Acceptance and Commitment Therapy (ACT) and Dialectical Behavior Therapy (DBT). The latter approaches can be particularly useful when working with issues around Substance Misuse, Self-Esteem, OCD and Relationships.
A hypnotic state is neither magical nor anything to be mystified about. Humans put themselves into altered states all the time (daydreaming, reverie, and forgetting are examples of these). In a hypnotherapy session at Breathe, David uses his therapeutic skills to guide you into an altered state. He relaxes the conscious part of your mind while simultaneously stimulating the subconscious part. In this state, which is usually experienced as very relaxing, helpful suggestions are then weaved in order to assist you in overcoming your problem.
As well as working in at Breathe, David is also a psychotherapist in the counselling service of the Royal Academy of Dramatic Art (RADA) in Central London. David is accredited by the National Council for Hypnotherapy (NCH), the United Kingdom Council for Psychotherapy (UKCP) and is a registered member of the British Association for Counselling and Psychotherapy (BACP). He is also a registered provider of Psychotherapy for BUPA. David is at our Waterloo centre on Wednesdays and in Covent Garden on Mondays, Tuesdays and Thursdays . If you have any questions or queries about Hypnotherapy, CBT or psychotherapy or if you would like to make an appointment, please be in touch with David directly:
David is in Covent Garden on Monday, Tuesday and Thursday and in Waterloo on Wednesdays 
"Logic can take you from A to B.  Imagination can take you everywhere" Albert Einstein
Call David on  07545871504
For more on our therapy services click here.