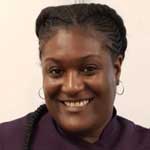 Holistic, Aromatherapy, Deep Tissue and Pre-Natal Massage
Kat is a qualified Complementary Health Professional Therapist with accreditations in Massage and Aromatherapy. She specialises in supplying high standard manual therapies, providing pain management and offering wellbeing advice. Optimum wellbeing is at the top of her agenda, delivering stress relief and self-care advice to improve anxiety related issues. Kat also provides Deep Tissue Massage aiming to provide relief from chronic aches and pains and works with you to improve range of mobility and injury rehabilitation.
"I aim to help clients with their physical ailments by addressing both mental and emotional needs. I ensure clients are left feeling empowered and in charge of their own wellbeing."
Treatments:
Swedish Massage: 30 mins/1 hour
Aromatherapy Massage: 30 mins/1 hour
Deep Tissue Massage: 30 mins/1 hour
Pre-Natal Massage: 1 hour
Kat is at Breathe in Waterloo on Fridays.
Prices:
Initial consultation with 1 hour treatment: £70
30 mins: £40
1 hour: £60
For more information, please call Kat on 07800 528 834 quoting 'Breathe London' to book a consultation or treatment. Alternatively email katsgotyourback1@gmail.com