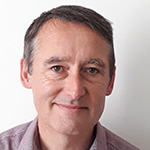 Podiatry and foot care
Tom has been practising podiatry and foot health for many years and is a pillar of the wellbeing community in Waterloo
He has a loyal following of patients who come to him for advice and treatments about a range of foot related ailments, including: Corns, Hard skin, Thickened nails , Ingrown nails, Fungal nail, Heel pain , Forefoot pain , Bunions , Verrucae , Athletes foot, Diabetic foot and Orthotics. 
Podiatry qualifications
Tom qualified as a podiatrist at the University of London in 2009 and is a am member of the College of Podiatry which provides strict guidelines on treatments.
Treatment costs
Tom is available for treatments at the Breathe Waterloo clinic on Wednesdays.
£49 for a 40-minute session. 
£45 for senior citizens
Tom can accept payment by card or cash.
Booking details
Please ring Tom on 07985 080 861, quoting "Breathe London", between 9 am to 7 pm to book an appointment.
If you come through to the answering machine leave a message and Tom will ring you back as soon as possible.