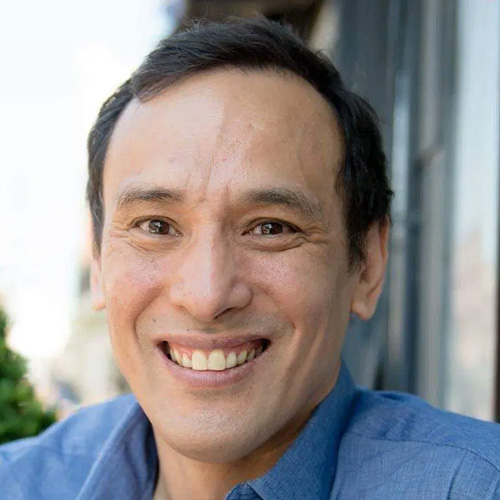 Teacher of Transcendental Meditation, Mentor and Wellbeing Speaker
About Andre and meditation
Already challenged by the relentless pressures of corporate life, losing his father compounded agony on top of frustration. This created sleepless nights and an all-round knowing that if his fast-paced lifestyle wasn't addressed, illness would surely follow.
After hearing about the benefits of Transcendental Meditation (TM), he decided to learn the technique Independently as he was unable to afford the prices being quoted and was blown away by the changes, some of which literally happened overnight. Andre was amazed by his reduced anxiety and his increased resilience to everyday challenges.
More at peace with himself than ever before, he immersed himself further into the Vedic tradition from which it stemmed from.
15 years on, Andre has become a much sought after Independent Teacher of Transcendental Meditation, Mentor and Wellbeing Speaker, currently working throughout London
How can Transcendental Meditation Help?
Reduced Stress
Improved Focus and Concentration
Better Emotional Well-being
Enhanced Creativity
Lower Blood Pressure
Improved Sleep Quality
Increased Self-Awareness
Reduced Anxiety and Nervousness
Enhanced Overall Well-being
Strengthened Brain Function
Boosted Immune System
Greater Clarity of Thought
Stress Management
Improved Relationships
Enhanced Resilience
Course Structure
4 sessions lasting between 60-90 minutes over 3-4 days
Course Fees (based on household income) includes ongoing support to ensure best practise is maintained
Over £60,000 is £385
Under £60,000 is £285
Private and Corporate Courses available 
Andre is available on certain dates at 34 Colombo Street SE1 8DP and is also at the Covent Garden Centre
Call Andre on 07738167803 quoting "Breathe London" or contact him via the booking consultation form above
EMAIL and Social Media
www.andreberrymeditation.co.uk
Facebook and Instagram andreberrymeditation