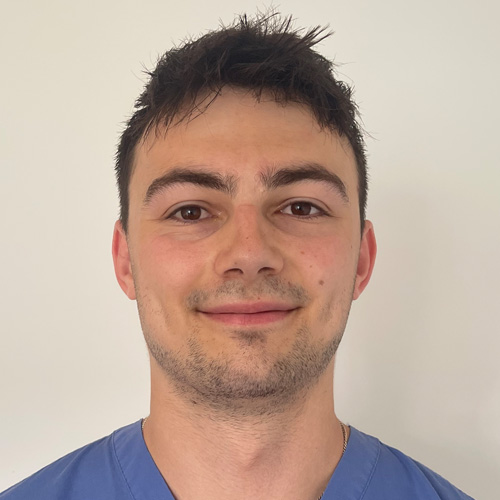 Osteopathy and massage
William has always had a fascination biomechanics. He is endlessly curious about how the body works, how it can go wrong and how it can adapt. 
From a young age William has been thoroughly involved in sports. Throughout this period he was surrounded by manual therapists and his interests in sports, exercise and biomechanics aligned. 
William attained a Master of Osteopathy studying at the prestigious University College of Osteopathy (UCO) in London gave him the opportunity to explore this field. The UCO offered an experience far greater than sports related issues, preparing him for a myriad of health related issues with the guidance of experienced and talented tutors. 
William's training allows him to connect with patients, tailoring a unique journey to recovery. This consists of joint adjustment/manipulation, stretching, soft tissue techniques, joint articulation and functional rehabilitation. 
William's background in sports and personal experiences with manual therapists has led him to become someone who wants to help promote health, heal injuries and prevent musculoskeletal issues. 
Since 2017 William has surrounded himself with musculoskeletal specialists to gain the ability to treat almost any musculoskeletal condition. Most commonly he helps with posture and spinal related issues, headaches and dizziness, sporting injuries and arthritis. William's special interests include lower limb conditions with a particular emphasis on ankle sprains. 
William also has qualifications in massage therapy and cupping. He hopes to provide a holistic approach to treatment with the intention to educate his patients, regardless of the appointment type.
Other interests include traveling, weight lifting and football. 
Making a booking
Osteopathy Initial consultation £100 (60min)
Osteopathy Follow-up from £70 (30min), £100 (60min), £120 (90min)
Massage therapies from £70 (60min), £90 (90min), £110 (120min)
Cupping therapies from £40 (15min), £60 (30min)
Holistic Cupping Therapy £80 (60min)
Full Body MOT £135 (90min)
M.Ost, Level 3 Advanced Massage Therapist, Cupping Therapist.
 
Social media:
https://www.instagram.com/wmh.osteo
https://www.linkedin.com/in/william-hammond-3a428b281